Martial arts reference-dvd
There is the only DVD on the Market; titled, "Triple Impact Seminar in the Valley of the Sun" which features, GM Kim Foreman, Master Chris Mitter, and myself for $29.95 Here is the link: http://www.pressurepointsdirect.com/Triple-Action-Seminar-In-the-Valley-of-the-Sun_p_188.html

The information that I presented is based on Modern Arnis and its double sinawali drills with pokes, traps and baits and disarms for this DVD.

---
Monday, August 1, 2011 1:07 PM

Hello Chester
Let's see, best practices:
In terms of actual practices, they were ALL excellent! What made the practices stand out was the repetition of the material shown to us. It was not until we developed the correct footwork, body structure and hand positions that we were given new information. Your patience was beyond what a Teacher/Guro was expected to deliver. Your instructions to my family members ranged from Gabe (who was but a child at the time) through Louie and myself. In this, there was a difference in teaching approach that brought learning to a new level. As far as actual practices, I liked practicing out at Bataan park during the summer months and the Harwood Arts Center during the cold winters. It did not matter to me who was in attendance, since the real learning/fun came with the personalized instructions. Through the years, I was able to meet new people and made life long friends. I hope you continue to teach and develop students new and old.

Louie Valasquez
Powered by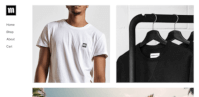 Create your own unique website with customizable templates.